Braided Wigs Make Your Beauty Unlimited
•
Posted on May 05 2021
Braided Wigs are the favorite of many ebony girls. For women with innate thick and curly hair, it usually takes more than two hours to get the latest trend of braided hair. Moreover, when the hair needs to be cleaned, it needs to be taken apart slowly. The scalp will be very painful after a whole set of steps, so the ready-made braided wig has become a good choice to save time and effort. Braided wigs are available in a wide variety of sizes and prices. According to the data, ebony girls usually spend a quarter of their income on various wigs. So what is the most popular wig style? Let's take a look at these four "hot cake" wigs!
Obviously, among all kinds of popular culture nowadays, dreadlocks are still the most popular type of braiding. Many pop artists and designers are trying to inherit and promote it. Dreadlocks have already become an important symbol of personality attitude and inner spirit.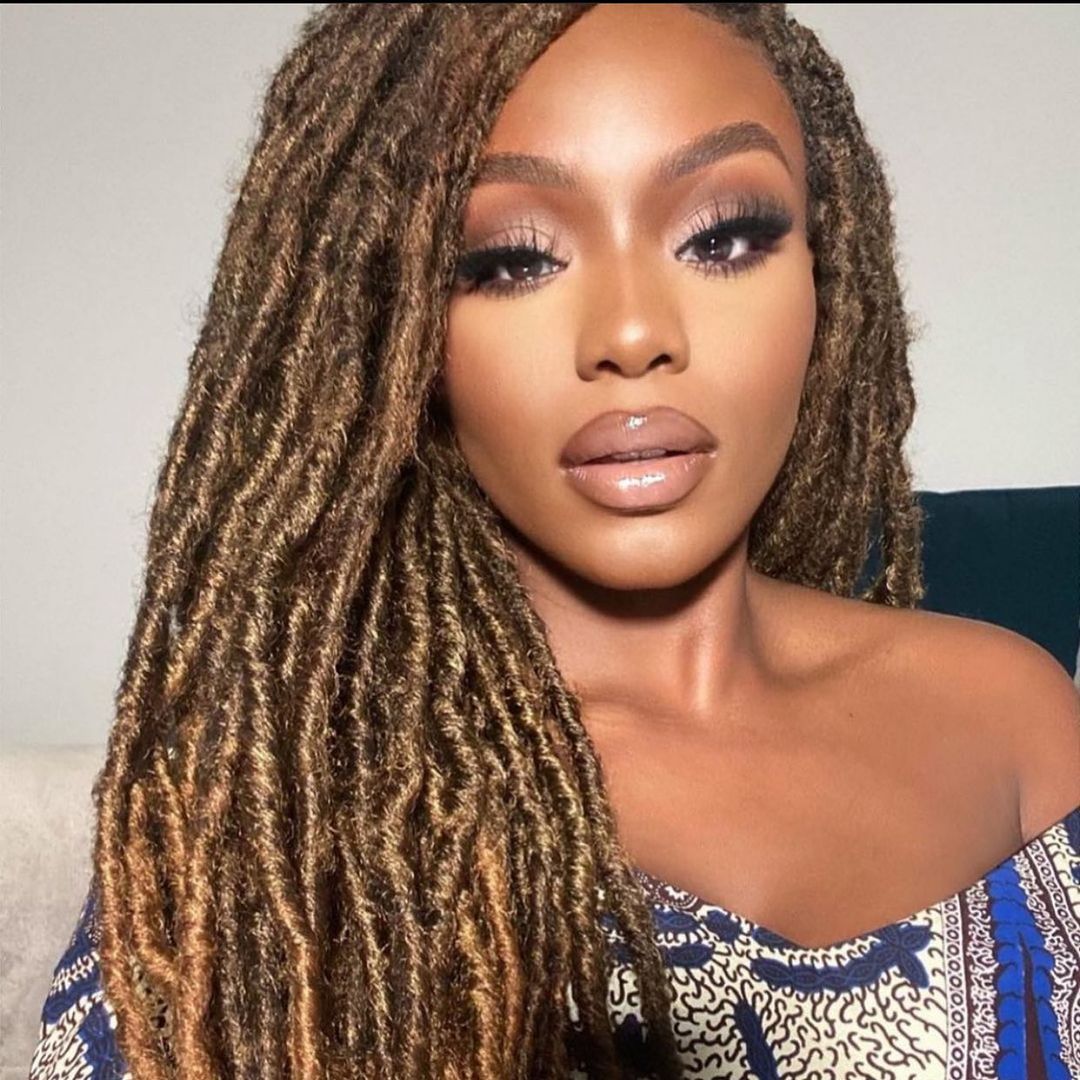 To put it simply, the dreadlock is a way to weave hair and tightly wrap one's hair together to form a rough braid. It can not only prevents insects from growing wantonly on the head, but also cools down a lot in summer than a disheveled curly hair. The earliest prototype originated in hot Africa, and gradually evolved into a typical symbol of reggae, hip-hop and rock culture. Pop singer Rihanna is a big fan of this hairstyle.
As a spectator , every time I see my friends with dreadlocks on the street, I feel that they are so cool and envy their mass of hair. But one thing as you know, Dreadlocks are really hard to wash, excessive heating and straightening can also cause hair damage. To give up beauty, it is impossible! if you unable to change the spiral curl, also do not want to spend more time and energy to take care of hairstyle, then put on wigs, continue to be beautiful!
This spring twist is popular with many people. It can make your hair look thick and shiny, and the reflection flowing in the sun is even more attractive. When you exercise or throw your braids around, they won't tangle easily, which makes you have problems that are difficult to solve.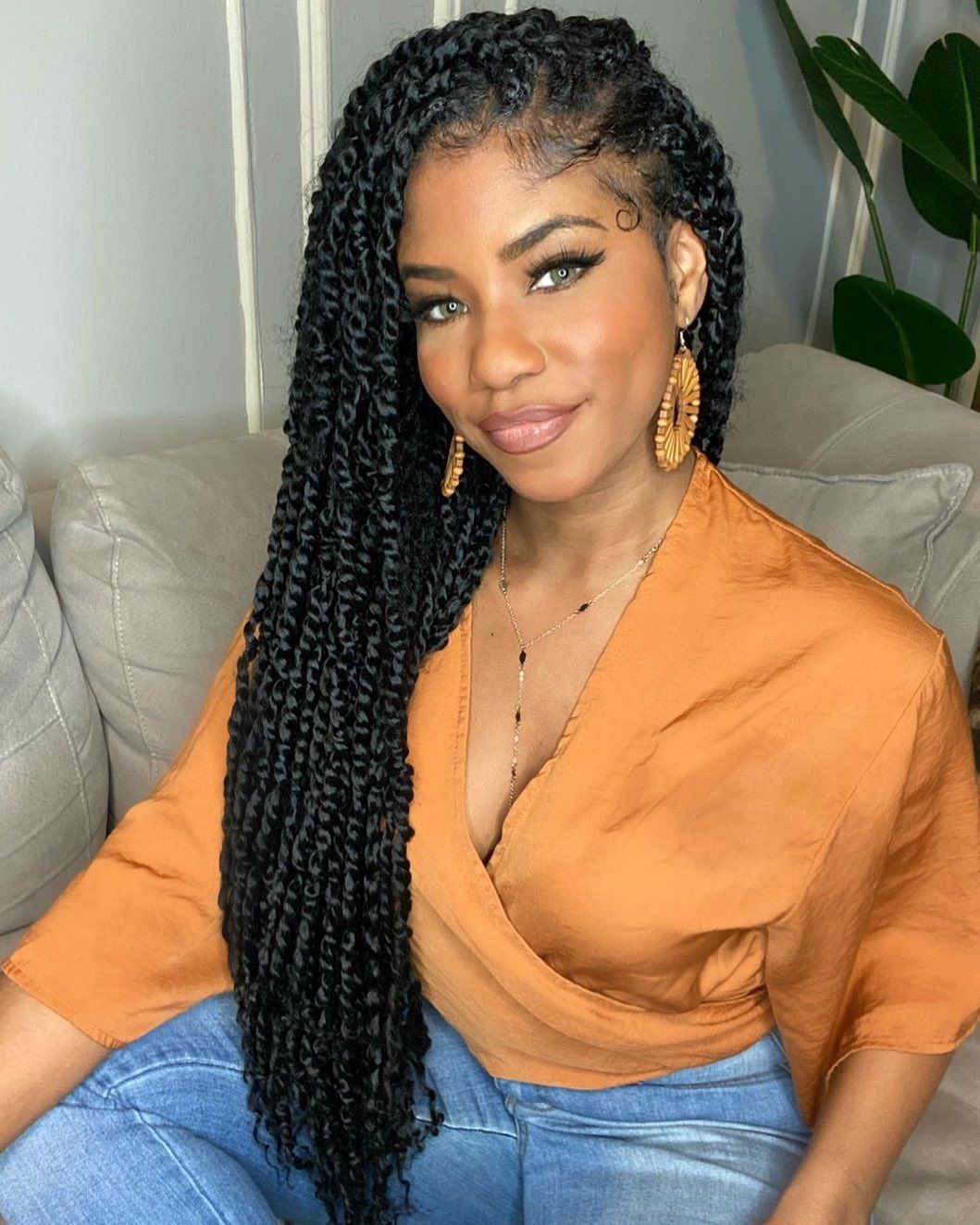 If you are a girl born with natural straight hair, but want to try the bomb like curly hair, then spring twist wig will be a good choice for you. Wearing this unique style of wig will significantly improve your turn back rate when you walk on the street, and rapidly improve your beauty. This wig has high quality synthetic hair and adjustable band, which can better fit different head and face shapes. Spring braids seem to combine closely, giving the impression of being able and energetic. It is easy to install, clean, comfortable and soft, fit scalp, will not make scalp pain, wearing is also very simple. I believe it will bring you a relaxed and pleasant fashion experience.
Girls' pursuit of braided hair is not only the more common braided hair, but also some complicated braids. And these braided hair is not as fashionable as passion twist with a sense of hierarchy. Girls and boys with short hair can use wigs to do this passion twist. Compared with spring twist, this hairstyle is more fluffy and curly, full of a sense of change, and will let you have a passionate, cheerful, free and idle impression. A longer braided hair on the shoulders will have a sense of elegance, shorter hair will be more enthusiastic.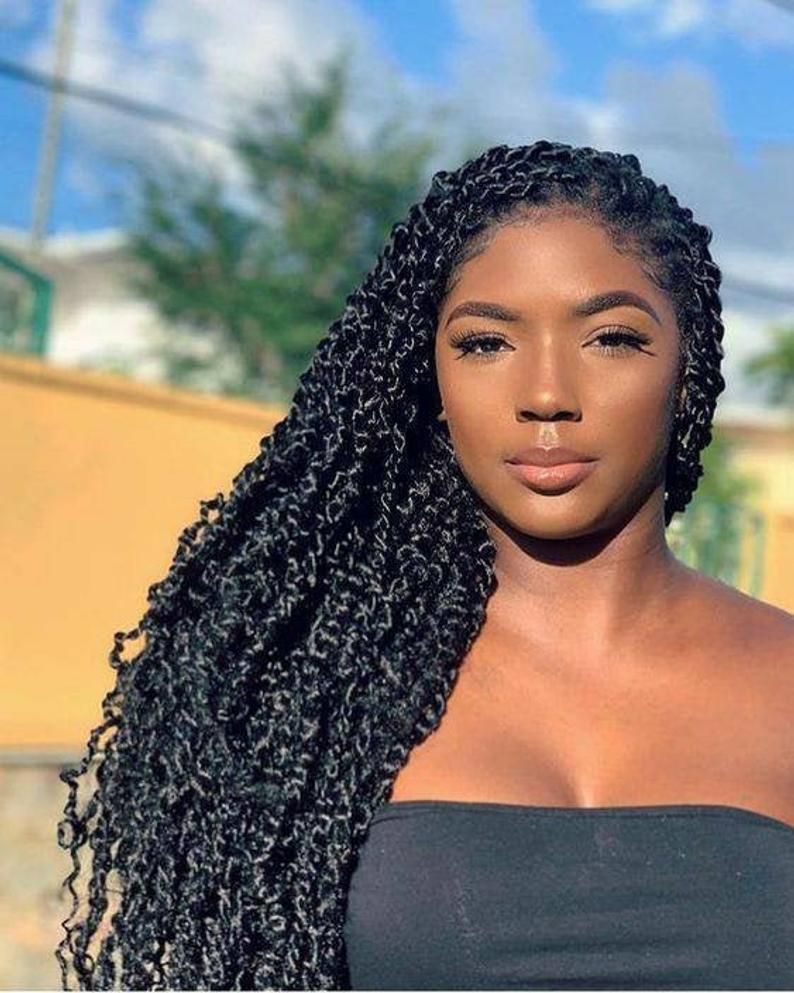 The girl's passion twist wig made of long hair has its unique characteristics. It starts to weave such curly hair from the root of the hair. If you want to look shinning in the crowd, you can consider using different color independent braids in the long hair braids. Or choose a wig braid that is dyed with a gradient, they can easily help you get unusual looks.
Butterfly Locs
Girls who like short hair look over! It is generally believed that short hair lacks some charm when it is knitted, but this butterfly locs is different, it starts from the hair root of the scalp, and through complex winding process, it makes the hair hairy and good at bending. The end of this hairstyle is very chic. The curl of the braid is as beautiful as the arc of a butterfly. Who doesn't want to easily have a short braided hairstyle as naughty and smart as the elf?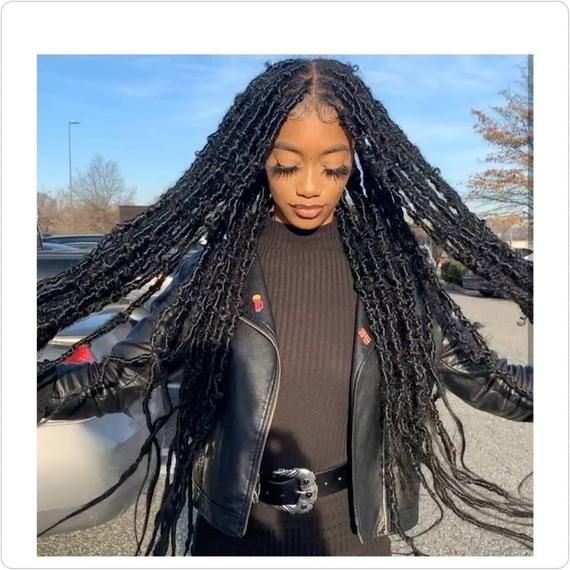 If you have a short hair, you can add more patterns to your image by combining it with a wig and making it into a butterfly curl. Using this hairstyle in summer will bring you a cooler experience, so that you won't be overwhelmed by the long and heavy hairstyle like a quilt. Short bob is especially suitable for small girls. It can create excellent body proportion for girls, making them look graceful and lively. Of course if you want to, there are many classy long hair styles for butterfly locs. In short, braided wigs always give you new opportunities to try new tide hairstyles.
Conclusion
Do you want to have a bold look without destroying your hair? Try the fantastic braided wigs! Girls who want to buy braided wigs can refer to the four fashionable hairstyles mentioned in this article. But things we we need to pay attention to is in the purchase of wig braids, we must choose durable, high quality wigs. It's best to choose the product with soft texture and no bad smell, adjustable band is also a good assistant to help you choose a wig more suitable for your head shape. It can last longer and bring you a better fashionable experience.
You can choose the right style of braided wig according to your style and your daily dressing. If it's the first time to try a braided wig, you can choose a wig style that is similar to your own and matches your hair color. Beauty is not stereotypical, try new styles with your best friends more and you'll find a new self.